You Can Trust Our Kennington Office Cleaners to Do a Perfect Job Every Time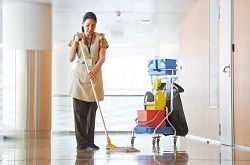 Office cleaning SE11 is such an essential service for any op and coming business. It is one of those fundamental duties that you always outsource, because you want it done professionally and do not have the time to worry about things that, in terms of the success of your business, are so trivial. If you want the best for your business then speak to us here at Kennington Cleaners. Our Kennington office cleaning service SE1 if designed to take the worry off your shoulders, leaving you safe in the knowledge that a professional and local SE11 cleaning company is taking care of everything for you. To speak to us more about our office cleaning simply call

today. This is a company you can trust to get things right. As we mentioned earlier, having a clean working environment is fundamental to running a successful office-based business. A clean office keeps morale high, takes away distraction and helps staff to maintain a good level of health. If you are a modern business where hot-desking is a fact of working life, the germs that can be spread through dirty keyboards, chairs and desks is alarming. An air of cleanliness also helps promote that positive and hard-working attitude that you work hard to instil in your employees. To find out more about our service call

today.
Unfortunately for office-based businesses out there, so many SE1 office cleaning contractors get it wrong. They do not understand that while maintaining a clean office Kennington is important, you do not want to have to think about it. For you as a business owner it is nothing other than a distraction from other things that could be beneficial to your company. That is why you outsource it to professionals in the first place! Here at Kennington Cleaners we understand this, and that's why we provide a service that prides itself on a number of factors aside from the level of cleaning. Sure, we will do a great job of the cleaning, but that isn't what sets us apart from the rest. It is about the way in which we go about providing that service that will make us the perfect partner for your business.
We Have Only Experienced and Professionally Trained Kennington Office Cleaners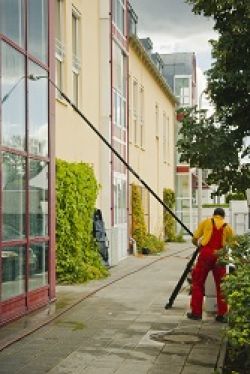 When you call

to discuss how we could work together, we will book a time to come and visit your premises. This allows a member of our team to really listen to your needs and requirements and take a look at the office in detail. From there they will provide you with a free quote that is tailored around the very things you outlined previously. We don't do things as standard; every job is built around the business hiring it. We will keep our Kennington office cleaning service discreet at all times, meaning we never interfere with the smooth running of your company. We will clean at the time that is most convenient for you, be that when you are closed during the week or even during your lunch hour. We will provide the level of manpower that you want, not that we think you need (although we will always advise you). All of our staff are experienced and professionally trained and they echo our company ethos of providing a quality yet considerate service.
Hire the Best Office Cleaning Company in Kennington SE11 and You won't Regret
Our services are always bespoke but always come at a competitive price. So if you are looking for a new Kennington commercial cleaning contractor, why not give the local guys a call on

. You simply will not find better; your needs always come first.