We are Kennington Cleaners SE11 who Aim to Make the Lives of All You a Little Easier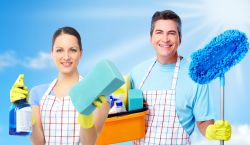 To the majority of Kennington residents cleaning duties are nothing other than a chore; tasks that simply have to be done in order to maintain a healthy home. Time wasted dusting and vacuuming when you could be out socialising or pursuing your hobbies. They tend to get put off more and more until they just have to be tackled: the bathroom has to be cleaned and the living room needs a hoover put round.
For businesses, cleanliness is essential to staying within the law and providing a working environment that breathes productivity. The cleaning is something you simply want not to be a distraction, it is a task that you outsource for the exact reason that you have more important things to think about. So if you are a business owner who needs his cleaning to occur discreetly and professionally or a resident looking to lighten their load in terms of the cleaning, then call Kennington Cleaners on

.

An incredibly popular domestic service and growing every day. Our professional Kennington cleaners, well-trained and comprehensively referenced, clean many a Kennington home each and every day. The service is designed to take some of the pressure of maintaining a home off you as you strive to maintain a healthy work-life balance. Your life living and working in London is stressful enough as it is, so why not take one of those chores off your back and allow yourself to really make the most of your free time. We can provide the same cleaner at the same time each week or fortnight, allowing you to become quickly comfortable with it and building up a rapport. Our service comes in at a very competitive price, so if you would like to recover a bit more leisure time why not call

and obtain a free quote today.
We Offer a Range of Domestic and Commercial Cleaning Services Suit Any Customer
Our premium business offering can be scaled up or down to suit any type of office-based business. From single cleaners on a weekly basis to whole teams on site twenty-four hours a day, Kennington Cleaners provides a professional and discreet cleaning service Kennington SE11 that is built around your requirements. Cleaning will never be a distraction again – we will always do our utmost to maintain the cleanliness of your working environment without you even noticing we are there (as we will always try to clean when your business is closed). With one less distraction you are free to concentrate on the success of your company.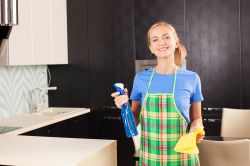 Moving home? Enjoy your new property as soon as you get there by shedding the responsibility of cleaning the old one. Our team of cleaners will have the previous residence back to its best in quick time, giving you peace of mind if you are fretting on the return of that deposit. For landlords the service is perfect when one of your properties is left in a less-than-perfect state by previous tenants.
Our Kennington Cleaners Can bring Tired Carpets and Furniture Back to Life
We have dedicated cleaners Kennington areas who specialise in bringing tired carpets and furniture back to life. Using the right technology is key to obtaining results that will put a smile on your face.
Whatever your Kennington cleaning need, you can see Kennington Cleaners have it covered. There is no job we won't take or cannot handle, so call

today to discuss the finer points of your cleaning requirements. For most domestic customers we can provide a free quote for our services over the phone. For business customers out customer service team will look to book a time for a member of our staff to come out and visit you at your premises.