This Cleaning Company is a Specialist in Kennington Carpet Cleaning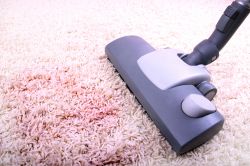 Kennington Cleaners's SE11 carpet cleaning is one of those services that most people have to try to realise just how good it is, and once they do they never look back. To get a free quote for your floors call 020 8396 6107 today. Most home owners are under the false impression that their vacuum cleaner will keep their carpets looking fresh for years to come, with the help of a little cleaning product every now and then to remove a few of those tough stains. Unfortunately this isn't the case, and depending on the material and weave of your carpet your domestic hoover will only pick up a varying percentage of the dirt and dust that finds its way onto it.
All this leads to a build-up of unwanted muck, which because it happens slowly over time, is very rarely noticed. Then, when it becomes apparent we just tend to accept that nothing can be done and contemplate decorating in order to warrant a new floor. You can do something about it. You could call Kennington Cleaners on 020 8396 6107 today and obtain a free quote for a professional SE1 carpet clean. It is an incredibly affordable service and the results are quite remarkable to first-timers. If you are thinking of re-decorating the sitting room because the carpet appears to be beyond help save yourself some money and effort by employing the services of this dedicated SE11 carpet cleaning company first. For a fraction of the cost of a new floor covering we can bring your current one back to its best in a matter of hours.
Book Our Carpet Cleaning Kennington today and Save Money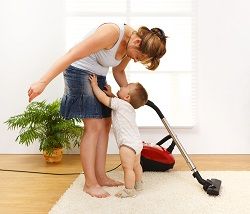 We do this by assessing your carpet's material, age and pile type and choosing the appropriate cleaning solution to obtain the best results possible. We stay at the forefront of carpet cleaning Kennington technology, a continually evolving field of research. Each and every week there is a new type of treatment or technology available to the mass market, and as industry leaders we make our own decisions about its benefits through testing and research. What this means for your carpets is that we do not rely on one ten-year-old method to clean them. Once we have made our assessment we will pick the appropriate solution and inform you of our choice. We will then proceed to clean a small area of the fabric and seek your approval to carry on with the rest of it. It must be said this is simply to give you peace of mind regarding the potential effect of the clean – we have never been told not to continue; quite the opposite in fact as most people's eyes light up as they order us to proceed at once! To book our SE1 carpet cleaning Kennington team now call 020 8396 6107.
We use only the minimum of chemicals on your carpets, and those that we do use are eco-friendly so you can rest assured that your carpets are being treated with responsibility and care. The amount of chemicals used do depend on the level of staining and the method of cleaning used, but we will always do our best to inform you of this before we start the clean.
Have Your Carpets Cleaned in Next To No Time with the Help of Professional Cleaning Company in Kennington SE11
Once we have finished the clean we guarantee that you will be happy. So happy that you will probably think about booking Kennington Cleaners again in order to keep your carpets looking that good. Having your flooring professionally cleaned is more than likely to extend its lifespan, so it is a service that makes financial sense when you take all this into consideration. So to get your carpets back to their best call 020 8396 6107 today and obtain a free quote. We know you will be impressed.